Rakimix Assembly Guide Page 2
Using your Rakimix in 5 simple steps
1. Mono & Stereo Jack configurations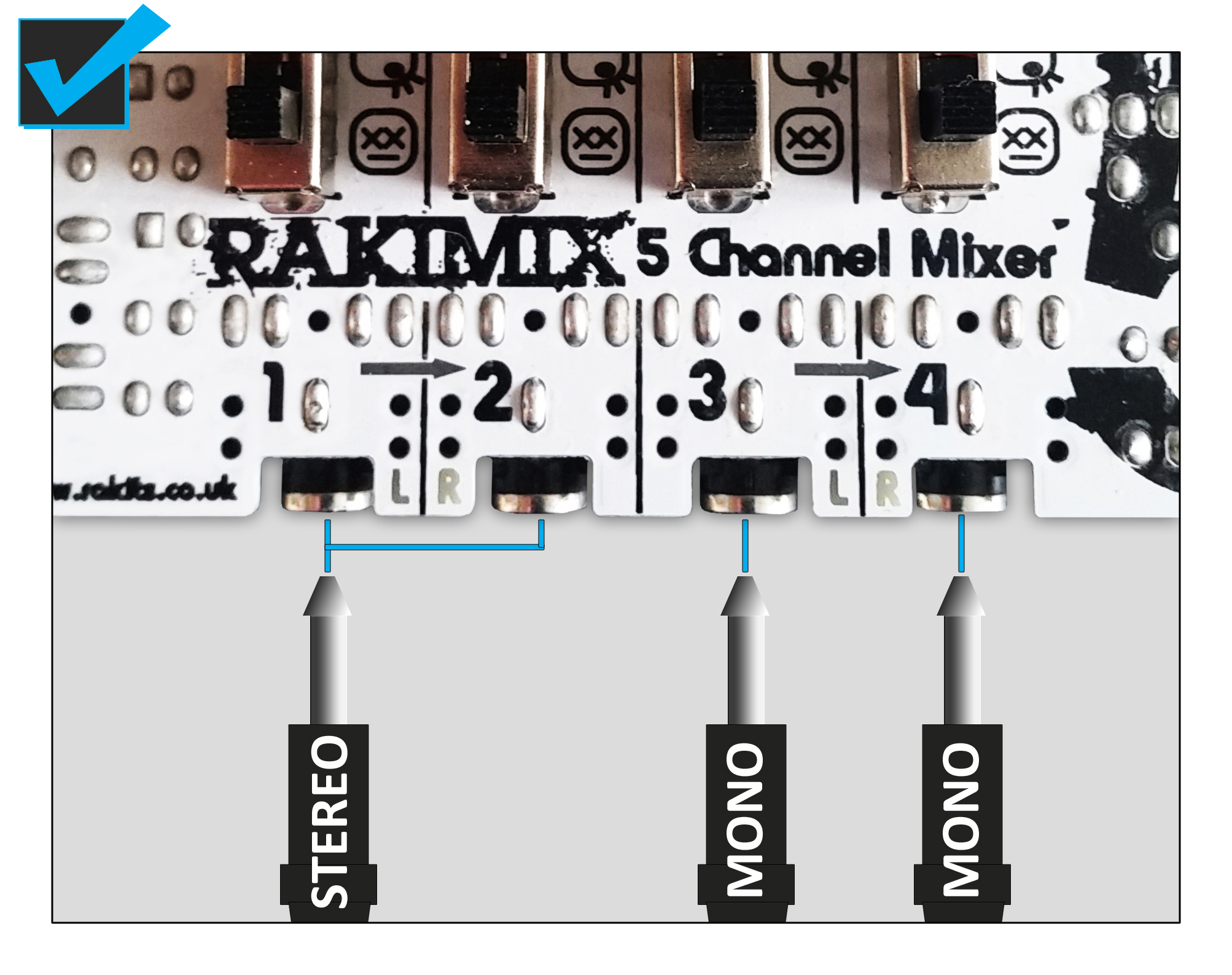 1 x Stereo, 2 x Mono, outstanding!
Channel 1 > Tip/Left
Channel 2 > Ring/Right
 2 x Stereo, great!
Channel 1 > Tip/Left
Channel 2 > Ring/Right
Channel 3 > Tip/Left
Channel 4 > Ring/Right
2. Using The Auxiliary Input
This input can be used with any mono audio signal upto approx 4Vpp, the signal will be buffered and mixed with channels 1-4.
Any level adjustment of the auxiliary input signal should be done on the source device.
3. Level Control
Channels 1-4
Each channel has a level control which ranges from off (fully anti-clockwise) to +10dB gain (fully clockwise). Additionally each channel has a mute switch which can be
useful to keep a level setting but still mute the sound on an individual channel.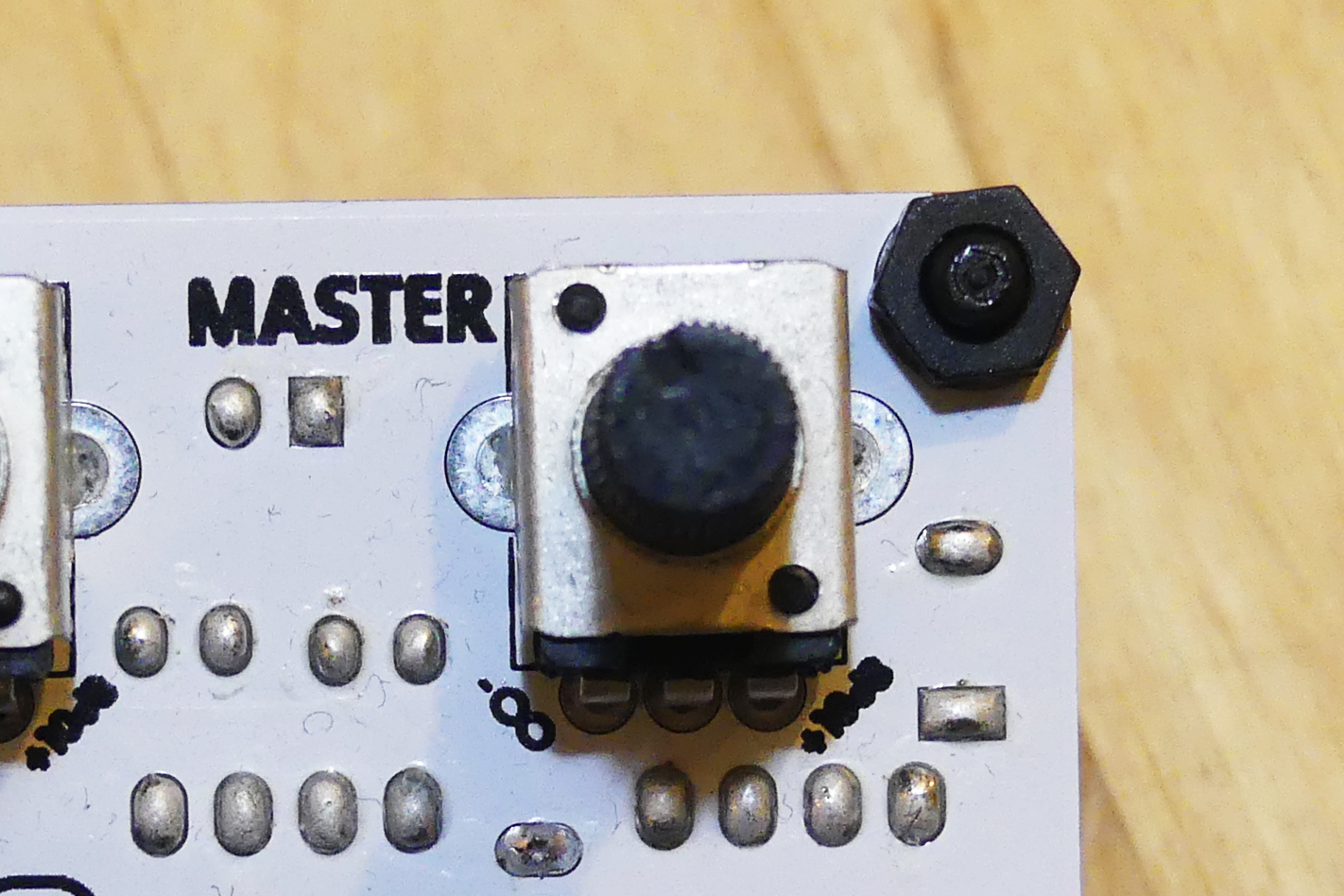 Master Level
The master level control is used to adjust the level of channels 1-4 but does not affect the auxiliary input.
4. Mixer Output
The mixer output signal is a mix of the 5 input channels transmitted to the tip and ring of a stereo output. A mono or stereo cable can be used on the output,
in case of a stereo connection both left and right signals will be identical.
5. Powering the Unit
Option A:
Get yourself a pp3 9V battery to use with the battery-barrel jack connector supplied in your kit for a mobile device.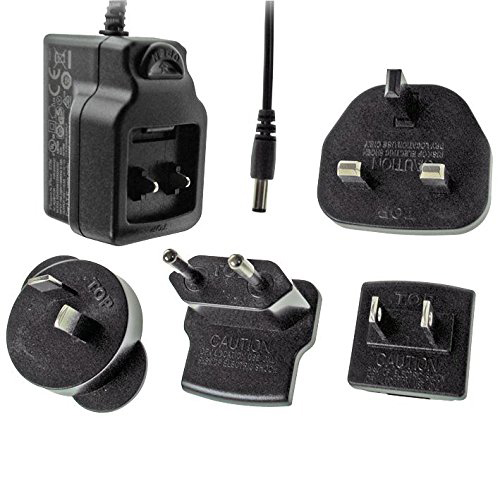 Option B:
Should you wish to use your own power supply, please ensure it meets the following specifications:
+8V to +12V, Centre positive 2.1mm (centre) x 5.5mm (outside)